Texas Connector
Strengthening Texas Communities
By Matt Worthington
August 16, 2021
Texas Connector is an online, interactive mapping tool that links needs and nonprofits to strengthen Texas communities. It provides a visual snapshot of social service needs and resources to allow funders, local and state government leaders, research, and the nonprofit community to more effectively meet Texas' growing needs. Texas Connector bridges the information gap between the areas served by nonprofits and the underserved communities of Texas.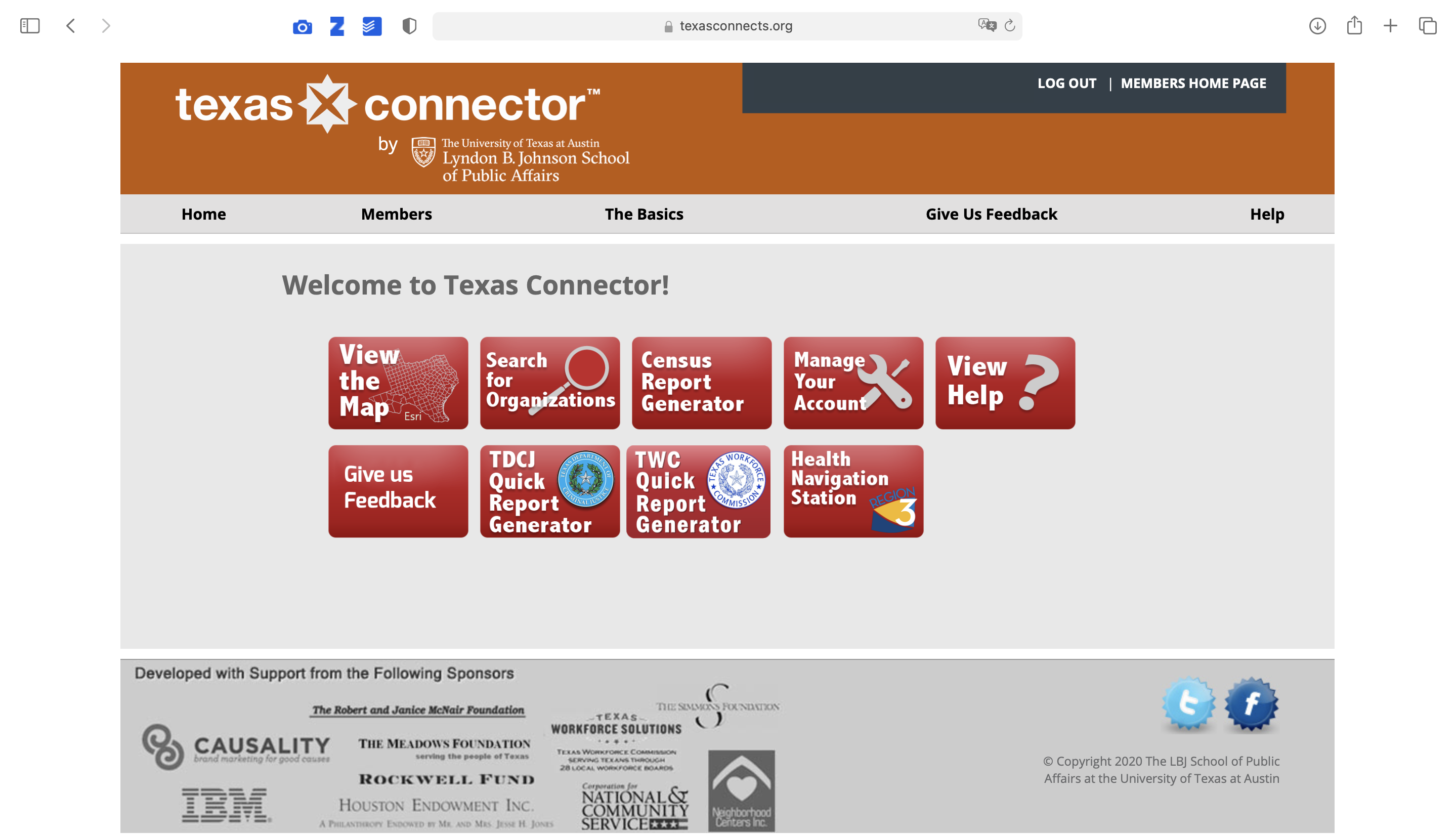 Texas Connector displays nonprofit information from a variety of state and national databases and overlays it with requested demographic and socioeconomic data derived from a variety of governmental and other sources. Users can:
Identify: community needs, resources and nonprofit services to address gaps in service.
Analyze: the nonprofit infrastructure in general or in relation to particular needs or social indicators.
Create: customized statistical reports for user-identified regions of interest.
Save and share: custom searches, maps, identified providers and demographic reports.
Posted on:

August 16, 2021

Length:

1 minute read, 153 words

Tags:

See Also: